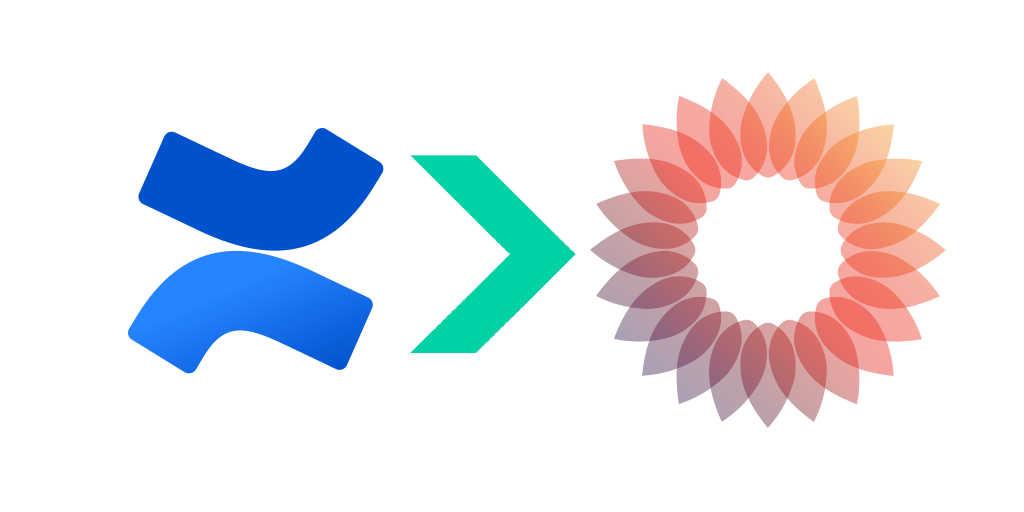 Confluence is a well-known cloud-based SASS wiki-like solution that allows you to quickly and easily start creating documentation in the form of unified pages that can be searched by text pattern, date, and authorship. It focuses primarily on team collaboration within a project by providing social interaction features such as comments or tasks.
This sounds great, but when it comes to creating a less volatile knowledge base, you can get into a vendor lock situation. Since the data is very sensitive to the policy of the provider, it will never be completely "yours": if you have more than 10 users, you must pay per user in the Standard or Premium plans. In the case when the life of your documentation goes far beyond the boundaries of the project, the cost of access to knowledge will become several times higher than the cost of knowledge creation. Instead of planning and managing corporate data for the long term, you are getting involved in the marketing games of conditional monthly billing, special offers, etc.
So it's not surprising that companies with more complex workflows and multiple data dimensions started looking for a replacement for Confluence when the vendor dropped server licensing and pushed users to the cloud.
Benefits of Migrating to MediaWiki
MediaWiki is an excellent choice for those who want to avoid the effects of proprietary solutions such as vendor dependency and high purchase and maintenance costs because:
MediaWiki is free and open source:
It is freely available and can be modified and distributed by anyone. This makes it an attractive option for organizations or individuals who want to build their own websites or applications.
MediaWiki is mature and scalable:
It powers the global project (Wikipedia) for more than two decades. It has been successfully deployed on websites with millions of users and billions of page views.
MediaWiki has a large user base:
It is used by tens of thousands of websites around the world, which means that it has a large and active community of developers and users who contribute to the project and provide support.
MediaWiki is highly customizable:
It has a large number of features and extensions that can be easily added or removed, allowing users to tailor the software to their specific needs. It can be hosted on the local network and integrated with other corporate systems.
MediaWiki has robust security:
It has a number of security features, including support for SSL/TLS encryption and user authentication, that help to protect against security threats. The core team ensures a stable release cycle with regular minor upgrades and security improvements.
You can read more about the differences between the two CMS in our blog.
Exporting Data from Confluence and Importing into MediaWiki
The question is, is it possible to transfer data from Сonfluence to Mediawiki without loss? The short and correct answer would be "Yes, migrating articles and uploaded files is possible after a bunch of preparatory work, which is probably best done by experienced specialists."
Although both systems provide the ability to import and export content in XML format, the data structure is completely different. The process of migrating data from Confluence to MediaWiki involves several steps, and includes:
Parsing the data
Determining the structure and layout of the content
Creating a data transformation script
Testing and debugging the resulting import file.
User information cannot be migrated from Confluence because it is not included in the XML export file.
As always in the open source world, data transformation scripts are freely available in the developers hub. WikiTeq will be happy to help you save time and avoid common usage errors by doing some editorial preparation and rework, as some elements, such as macros and page layouts, may not be fully compatible between the two systems.
Conclusion
We created this blog post to let you know that while migrating content from Confluence to MediaWiki is difficult, that complexity should never be a factor as long as WikiTeq is in the marketplace providing a wide range of MediaWiki services to its customers, including transferring valuable content from third-party systems back to the content owner. Do not hesitate to reach out to us for a no-obligation, free consultation call.
We have many other blogs to help you become a MediaWiki Expert!