There are many tools onboard to follow up changes in MediaWiki:
Recent Changes on a Wiki
Recent changes is a special page that lists recent changes in reverse order, with change date and time, change in the page size, user who created the page, and edit summary.
This feature is accessible at Special:RecentChanges. The page results are adjustable using settings on the Recent Changes tab in your preferences. You can choose which Recent Changes you want to display. You can combine different kinds of filters to display the results you want. The list of results is explained here.
Wiki Watchlist
Your watchlist is a display for tracking changes, similar to the Recent changes display, but limited to showing changes only across your set of "watched" pages. Changes to pages you haven't visited since the changes occurred are displayed in bold, with solid markers. You can see your watchlist by following the Watchlist link in your account menu.
Pages can be added to your Watchlist:
manually, while saving your changes
manually, via page menu Watch item
automatically, according to the policy set in the section Watchlist in your account Preferences.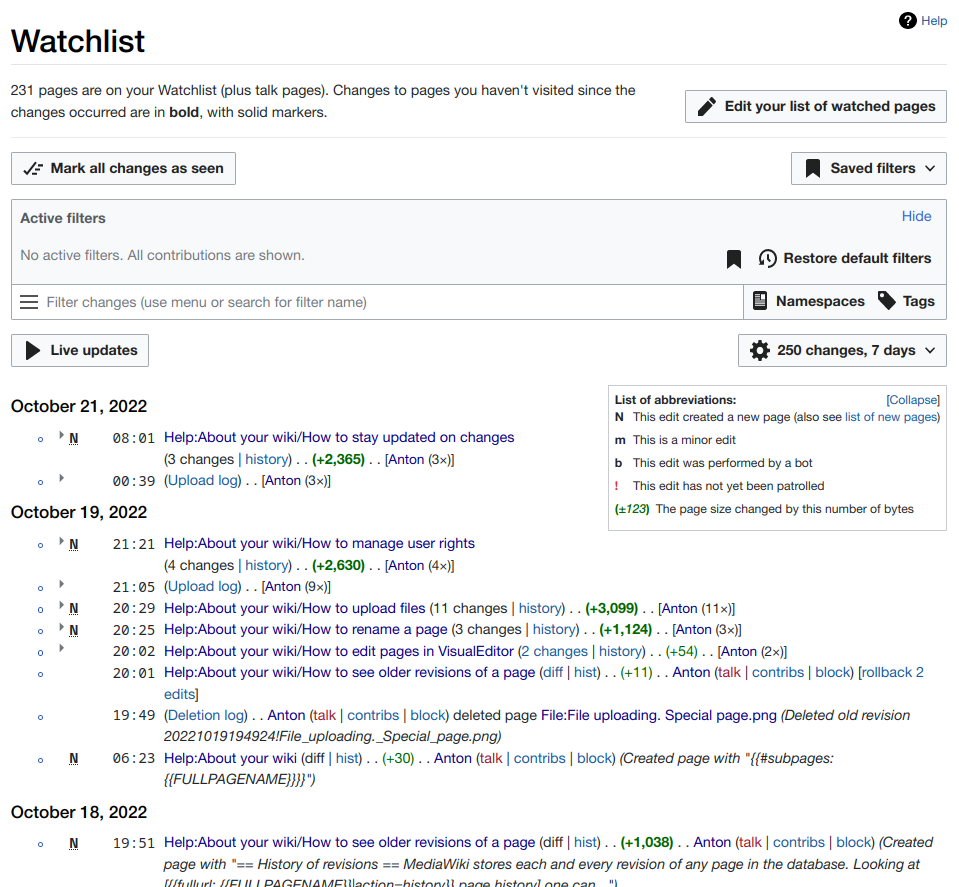 Wiki System Logs
Every action in MediaWiki is logged in the logging table. Users can see those edits on Special:Log, except for a few restricted logs. For example, you can see logs for:
Pages deletion
Pages movement
Pages protection
File uploads
Account creation
Other changes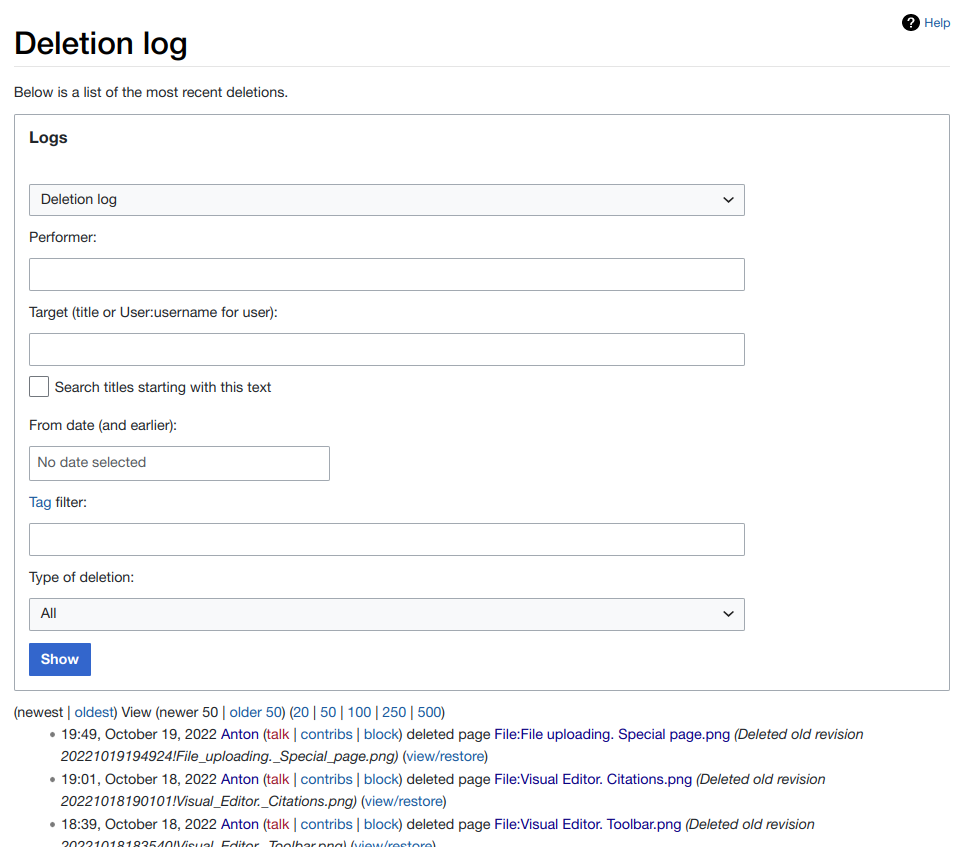 Wiki Notifications
The Echo extension provides an in-wiki notification system. It can inform you about various events using Noticesand Alertsicons , and by email, in accordance with your preferences.

You can view additional information on reviewing changes to a wiki in our other blog article.Don't hesitate to contact us for any further assistance.Trust in our dedicated team to deliver the support you need and enhance your MediaWiki journey.